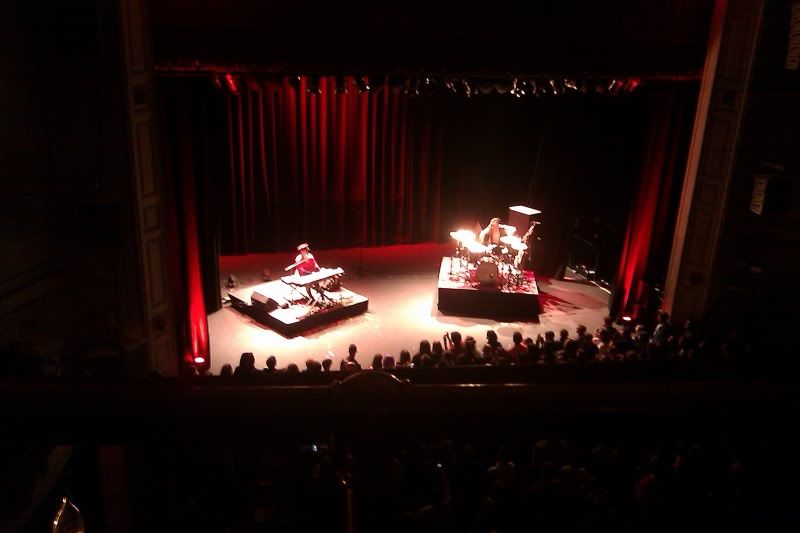 my front row balcony seat the 1st night, bday gift tix. on the wed. show i was gifted mezz. seats from a fan, but also roamed as an
ensmb
majorette w. my performer pass :)
182.
Novemeber 2, 2010
(dresden dolls, wilbur theatre night1, tues.)
Women's waists used to cinch in or
Rather forcibly squeeze past velvet
Ushers, repeat cabaret offenders in the cold
Some kind of communist pilot
Mucks up the sound system
A dolls tribute to masquerade ball
-jointed elbows and knees
Detailed by quick strokes of india ink
"We McFuckings never apologize!"
"I'm picturing a lot of cold sheep" your clan
The opening number rips open
The last decade of underage tour-shirts
Corset'd at the merch table
A kid with black blush nodding violently
Snarling every word alongside the ripping
Banging of keys and skin
Petals scattered fetal around the monitors
So this is devotion
, ritual lyricism
Gatling gun strobe light
Making a pair of pre-code cartoons
Stage lightning silhouettes
If you can't sweat your way into fishnets
You can always merge with the words
We all don't fit in
These shell casings
Mother of pearl clips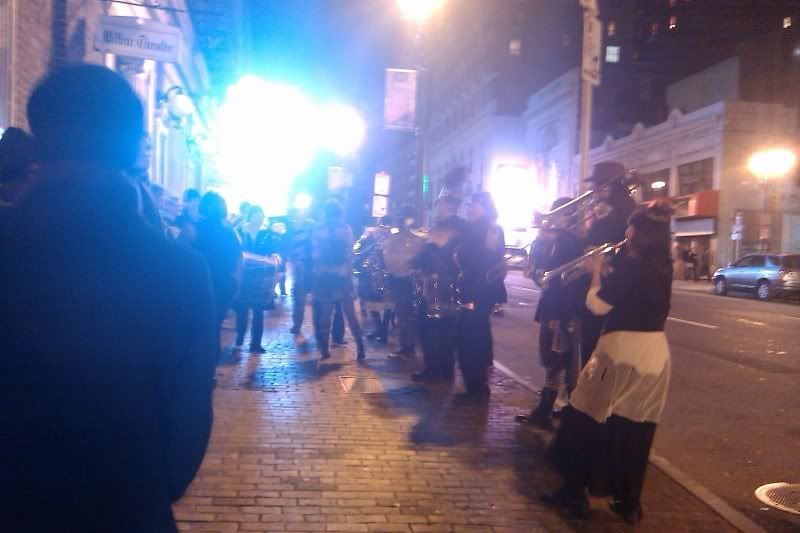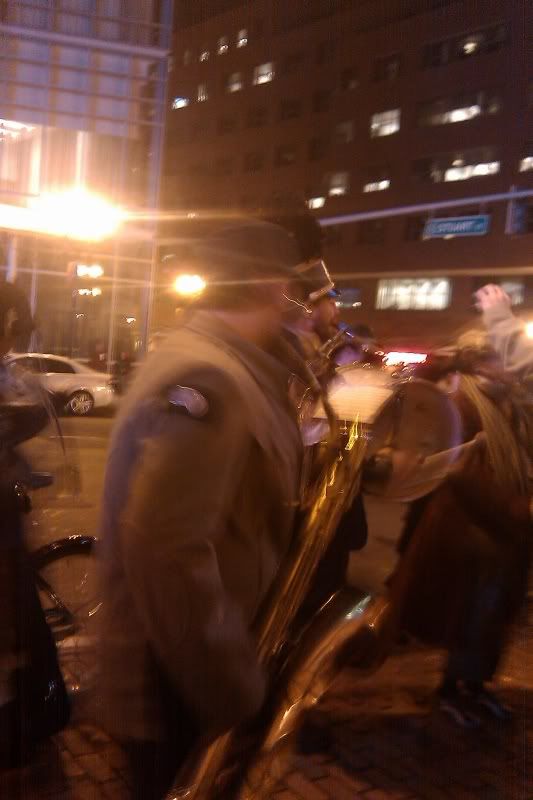 ensmb
feat. our broken toy friend Mr. Corzett rockin' out! two nights of street carnie and theatre parading fury!
week27:
1
http://locksmithy.livejournal.com/tag/poem-a-day
http://poetesss.tumblr.com/PAD