i've written about my father and classical music in a million metaphorical ways, (or so it seems:
example
. more
examples
.) it's hard to feel like i'm doing anything fresh, but it was time to tackle a family joke about father's day i had to remind my fop pop about on sunday. but i assure you, it's true. i'm a suzuki method violin drop-out, and i was in private school my whole life, so my summer experiences kind of shaped the carnie dippy freak you fine people get to enjoy to-day. enjoy? (next we speak it shall be, week8! woooot.) *
poem-a-day 'llustrations
live here.
49.
June 20, 2010
(sun., for Father's day)
It used to be i was shipped away in bright blue trunk
on Father's Day. My gifts were sculpy turkey, geode stones,
musical gargoyle and watercoloured Ludwig Vans--
but the best? A month plus of peace and quiet for pop, the tomboy off
at Camp Friendship, or preteen's dairy farm, summer school, sleepaways:
PA, VA, MA. Far away from the maestro's cat-filled study, the serene
green room where Swiss watches disappeared. i learned early
on the orchestral humour of New Yorker cartoons, Edward Gorey girls
and the proverbial foppish penguin suits, tuxedos. Spice Girl-height
boot camp for me, getting indoctrinated in adolescent Americana, girly
frills for dummies, remedial shrill giggling, the barette'd works.
Having leg-shaving parties, sportsbra'd cabin pillow fights, getting heart
stomped at gymnasium dances, raving with wings and cooing
at DJ's, climbing trees with hippies, braiding hemp, pocketing
beads, conversational French, construction paper & brad journals, filling
journals, returning with Sun-In bleached hair, purple hair, baby-dreads,
more rings, poems, pictures of boys, poems, sunburns and tales of fairy-lore
fancying counselors sleeping in the nipple-pierced nude.
The Suzuki method wash-up came home (usually unwashed)
and could hear the stage-lit mischief, at last. The cunning cacophony
a conductor could release from red lacquered vessels,
violent violas, knees gripped 'round cellos, primordial horns. The cuff
-linked musk, tympany, the bodily sonata sweating in crisp white
shirts, the tusk of baton directing a chamber group in cahoots, the flick
of wrist guiding grasshopper bows, a uniform howl of forest beasts
in evening wraps, vine-threaded harps, wolfish woodwinds.
My father gave me sleepaway camp, river canoeing, Don Giovanni.
A lifetime of shiny dress shoes reflecting sheet music,
thunder storms, s'mores in sleeping bags,
and after his concerts, the thunderous applause.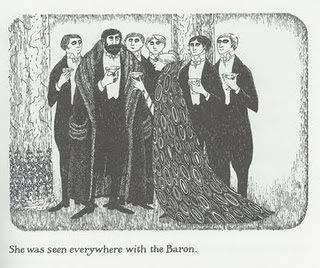 week7:
1
,
2
,
3
,
4
,
5
,
6
http://locksmithy.livejournal.com/tag/poem-a-day
archived on
poetesss.tumblr
:
week1
-
week2
-
week3
-
week4
-
week5
-
week6
weekly archives ~
http://poetesss.tumblr.com/tagged/poem_a_day